The following are links to the web sites of friends or to sites I have found helpful, interesting or romantic.  They will not include sites which are pornographic or which are linked to pornographic sites.  If you find material which is offensive at any of these sites, please let me know so that I can delete the link.


I have learned a great deal about web page promotion and Internet usage by studying the ideas promoted at this site .It is the fastest and easiest way I know of to promote your web site to all of the Search Engines.  The site operates on donations of the users.  I send between $10 to $20 per year to have access to several very easy to use web tools.  The added advantage of being a part of this program is in all of the information services they send to me as they learn about them.

Click Button above to gain access to this site and learning tools

poetheart.com

Here is a poetry site operated by an online friend of mine,

Jay the poetheart.  His site features a poet of the month along with an interview and an opportunity to submit your own poetry.

Here is a link to Nature Lovers Shops of Estes Park Colorado.  Before I started building this type of furniture, this is where I bought most of my furniture.  Steve, Dennis and crew sell all hand made  furniture crafted from aspen logs.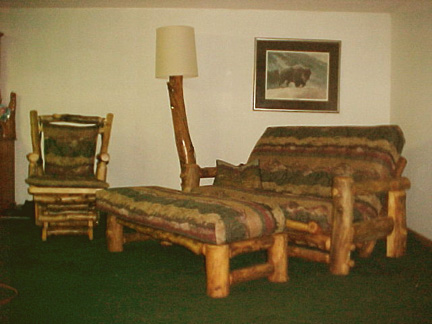 Click here to visit Nature Lovers Shops

(link will be activated shortly)